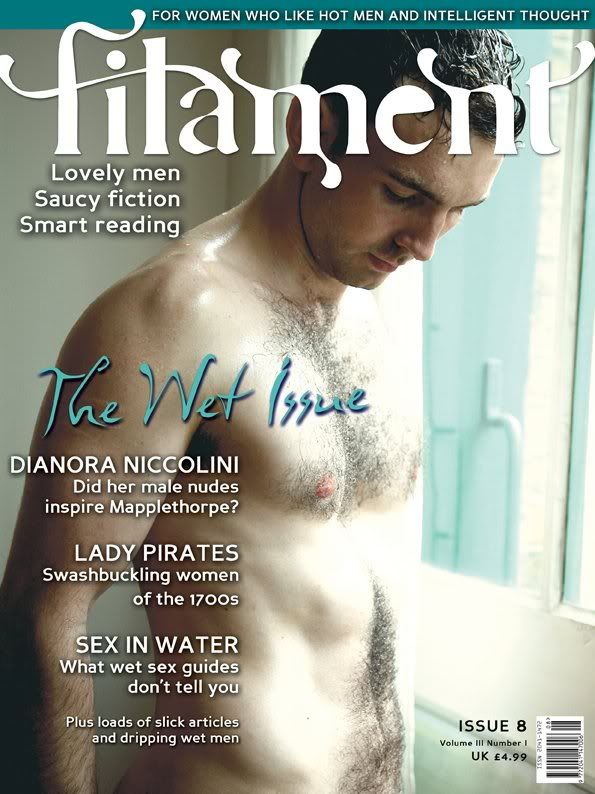 Hello, everyone :)!


Finally Italy is behaving properly and ponying up some nice and warm sunshine. I can't wait to pop to the seaside and have the first swim of the season :). And thinking about shiny waves, I realized I failed to mention that the Wet Issue of Filament Magazine finally came out!

For those of you who don't know Filament, it's a gorgeous women's magazine featuring interesting cultural articles, pictures of hot men to please every taste, and erotic fiction (M/F and M/M). Here's a link to their website. I warmly invite you to check it out - interesting and droolworthy, it doesn't get any better!

I'm really happy to say that this issue also features my article on the women pirates of piracy's golden age! You can read the first page in the issue preview, here.

Also, an excerpt from my short story Apples and Regrets and Wasted Time, published by Storm Moon Press, was highly commended in their erotic fiction competition :).

And I have good news! Both stories I sent Dreamspinner Press for the Cross Bones pirate anthology have been accepted - one for the anthology and one as a stand-alone nap-sized dream. It seems like pirates is the way to go for me of late - must be the summer vibe :)!