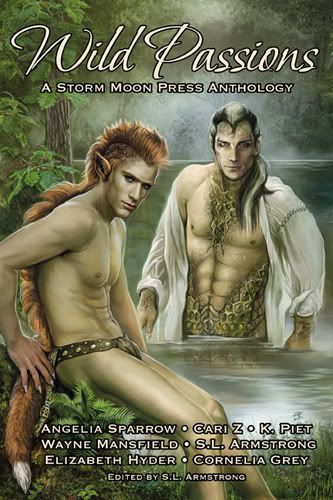 Hello, beloved readers and fellow authors,
I have some wonderful news today! Stom Moon Press' new M/M anthology,
Wild Passions
, is finally out :). In different realities, even different world, humans are not the only sentient race. Creatures with mixed human and animal traits populate the six brilliant stories of this anthology. You can have a look at all the blurbs here:
Wild Passions anthology
.
The anthology is officially available for purchase both as EBook and paperback on
Storm Moon Press Website
and on
Amazon
.
I'm happy to say it already received a wonderful four star review from Between the Covers :). You can find it
here
.
My contribution to this collection is a story called
City of Foxes
.
Jack Sullivan hasn't been back in the metropolis for eight years. And the place still sucks. The underground community of the fox people, hunted by the human militia, is a bomb waiting to explode - and Jake will end up smack in the middle of it all. What's worse, it seems his heart has decided to get involved too, and that can't lead to anything good...
Click to read an excerpt from the story.