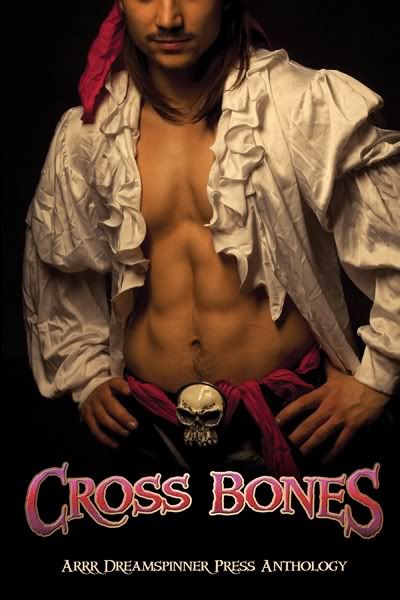 Hello, everyone :)!


Today I have a shiny new cover to share, for the upcoming pirate-themed Dreamspinner anthology Cross Bones. Here's the blurb for my story:

Worth the Price

Lieutenant Edward Moon has been chasing the infamous Captain O'Shea for longer than he can remember. When he falls into the pirate's hands, however, things take a turn he'd never imagined. Edward finds himself torn between his duty and a dangerous loyalty to O'Shea. When the captain faces the gallows, Edward must take the hardest decision of his life - but will it be worth the price?

The anthology will be up for sale on August 15th. Here's the link to the DSP page for the other blurbs! here.


Also, I realized I completely failed to post the link to an interview of mine that was kindly hosted by the Top2Bottom Reviews blog in May :).

Excerpt:

Will you share three things you've learned about the business of writing since your first publication?

- The essential thing is to actually put yourself out there. I see many of my writer classmates get lost in wishful thinking and end up not acting on it: maybe for fear of rejection, maybe because taking the actual step to make something real is always hard to take. But it's important to power through that gap.

- Rejection isn't as bad as I thought it would be. Ultimately, I got to spend hours figuring out and writing a story that I loved, I had fun with the characters and along their adventure. Of course I'm happy if I get validation and other people get to enjoy the story too. But I had my share of the fun, and it's time to jump in the next adventure and enjoy that too rather than brood.

- Editors are great teachers, especially for someone like me, who is writing in a second language. Even though I'm attending university in the UK, no one ever takes the time to check my sentences and pinpoint that this word is used incorrectly or that sentence structure sounds too Italian. Having someone explain to me things I still don't know is priceless, and it's helping me get constantly better.

Read the rest of the interview HERE.