What a full day today has been :)! (Here in London it's the 28th already, but since I'm still awake, I'm counting it as an extended 27 :).
I'd like to thank everyone for the lovely birthday wishes ♥! I turned 24 today, and spend a lovely day around Camden with my roommate, then Skyped with all my relatives scattered around Italy and my boyfriend, and ended with a lovely glass of wine and some chatting with my one of my best friends. The Wild Party of Doom is scheduled for tomorrow night - ready to bring down the house with some good ole' rock n' roll!
There's more than one thing to celebrate, actually - yesterday I handed in my very last assignment, and now I'm officially done with university! These three years have passed by so fast. And now, my brain hamsters are enjoying some well deserved peace & quiet, chillin' on a Caribbean beach somewhere in my head, much in this fashion: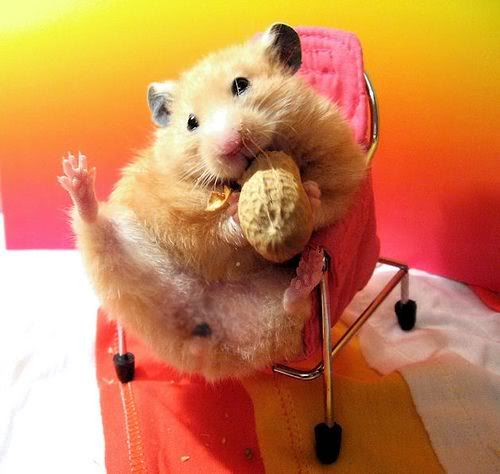 In other news, today I was over at Clare London's blog, blogging about writing and music. Here's an excerpt from the post:
...But when it comes to stories, I use music to set the mood. Metallica's Whiskey in the Jar for an epic pirate romp; Piers Faccini's A Storm is Going to Come for windswept cliffs, words that get caught in throats, hard choices; When the Levee Breaks by Led Zeppelin for dry, dusty, gritty settings; 30 Seconds to Mars' cover of Bad Romance for slow sensual scenes, and low simmering atmospheres… This connection between music and mood helps me keep my author's voice constant.

Every author has to break the work in bits, a little every day, maybe with some days of pause in between – and every time we sit down to write we're in a different mood, our minds whirring at a different pace. It's all too easy to have a prose that reflects that, going from slow and descriptive to snappy and quick, suddenly shifting the mood of the scene. I, for one, always found it hard to slip back into the headspace I needed to carry on with the story. Putting on the same song on a loop helps me slip right back into it, bringing me back to the feelings and tone and pace I was using – it helps me create a pocket-world apart just for writing, and that helps me keep the narrative voice consistent.
Read the rest of the post
HERE
♥.