Hello, everyone! So, summer's finally here and I'm back in Italy, enjoying the sunshine and eating like a piglet. What can I say, my grandma's cooking is super-tempting after months of pasta and frozen food in London :)! I also have great news... my short story
Bounty Hunter
, previously released in Storm Moon Press' gun kink anthology, is now out on its own! I've just started writing a sequel for it - I wasn't quite ready to let go of James and William yet. Just a hint - the sequel's set in a stifling hot prison on the Mexican border... that's all I'm saying!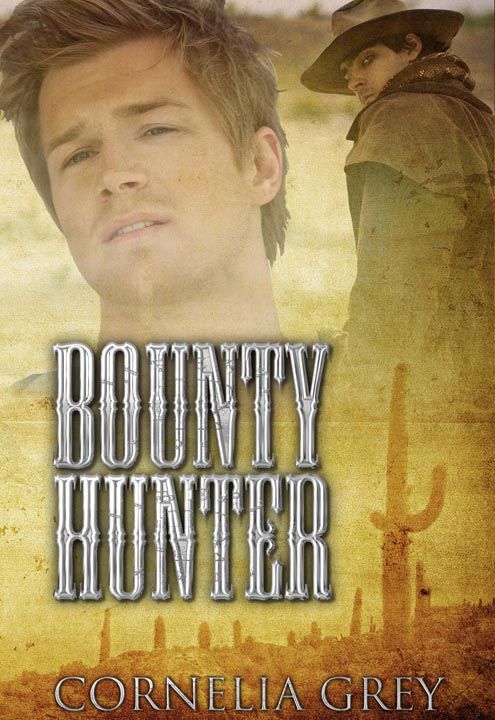 It wasn't so very long ago that James Campbell and William Hunt were lovers. They met at the horse ranch where they both worked, training and transporting stallions and mares all across the state and sometimes farther. But then, James discovered his employer's secrets and the truth behind the job he loved so much. The knowledge was too much, and James had to do something about it.

Now, James Campbell is a wanted man. Every bounty hunter in the area is hot on his trail, eager to be the one who finally brings him in. William, though, is determined to get there first. But when he finally catches up to James, he's torn between finding revenge for James' betrayal and helping him escape. Because his feelings for James are as strong as ever, and because he's not convinced that James was entirely wrong...
You can grab a copy on
Dreamspinner Press' website
!
Excerpt:
The man walked in the saloon, the wooden doors swinging heavily behind him. Gravel crackled under his boots as he was welcomed by the reek of cheap alcohol and gin sweat. The handful of drunken men barely spared him a glance. Someone was singing a crooked, out of tune, love song. Worn out cards slapped on wooden tabletops, the tired clinking of glass against glass as someone poured a drink.
William Hunt didn't pay attention to any of it.
He had the best part of a whiskey flask in him, a gun heavy at his side, the stubble of four days on his face, and a sure lead. A lead he might have dragged out of a whimpering man, pressing the barrel of his gun hard into his cheek and wondering out loud whether at this particular angle the man's eye would explode as the bullet tore through it before it blew up his brain. The man couldn't speak fast enough to tell William what he wanted to know.
William hadn't shot the man, of course. He hadn't even intended to. He was just good at knowing what it would take to make a man talk; it came with the job after all. This one you could scare into spilling, that one you had to beat up, that one would crack after you broke a couple of fingers.
Whatever it took to get information.
(Read more!)