It's party time! My new novel,
The Circus of the Damned
is out today... let's break out the confetti, cupcakes and sparkling wine!
I went through a hard time while writing this book - which is, by the way, my first full length novel! - and I am so proud that I managed to hold my ground and finish it despite everything. This story will always have a special spot in my heart, and I am glad to have the chance to share it with you all. I hope you will enjoy it!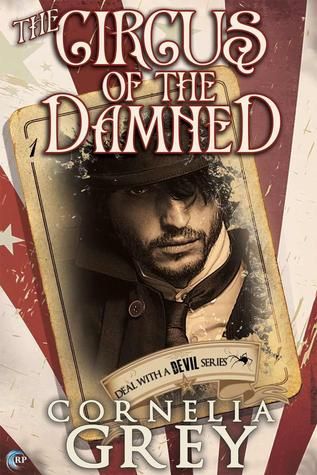 Magician Gilbert Blake has spent his entire life conning drunkards in the seediest pubs in the darkest towns, careful to hide the true depths of his power. But when he spends a little too much time in Shadowsea and the infamous slumlord Count Reuben gets wind of his abilities, hiding within the Circus of the Damned may be Gilbert's only chance at survival.
But there's more to the Circus than meets the eye. Every time a performer dies, a new one must take his place, or the entire circus suffers the consequences. And while the handsome ringmaster Jesse isn't one to coerce unwilling performers into giving up their souls to the devil, a recent death in their ranks makes Gilbert exactly what they need.
Yet the longer Gilbert stays with the Circus, the more danger he seems to bring them. Being with Jesse is more than Gilbert could have hoped for, but as Count Reuben's men continue to search for Gilbert and the Circus loses another performer, they all face running out of time long before the Devil claims his due.
Check out an excerpt over at Riptide Publishing!